Orange County Printing Services for Advertising & Communications
Main Graphics is a full-service print communications firm, offering expertise in digital and offset printing, mobile marketing, web-to-print solutions, and much more. Are you searching for a reliable commercial printing service in Orange County? From banner stands, floor graphics, signage, and window cling to apparel, brochures, letterheads and more, we offer a complete range of printing services designed to help your business grow. We work with Orange County and surrounding area businesses of all types and sizes. Whether you need mass printing services or a small run of custom items, our experienced and capable team is always here to provide the advice, assistance and hands-on help you need. Below, we've listed some of the printing services we offer. For more information or to speak to a member of our team, please contact us now on (949) 788-6100.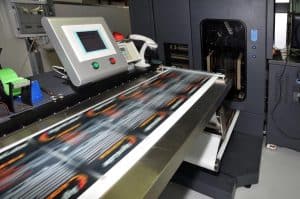 Offset Printing We offer a complete range of offset printing services, allowing us to print brochures, business cards, booklets and pamphlets, calendars, catalogs, holiday and greeting cards, posters and flyers, presentation folders, stationery and collateral and much more. All of our offset printing is performed using industry leading equipment and materials, allowing you to choose everything from colors to paper thickness for an eye-catching and professional result.

Large Format Do you need large format printing services? We can print a huge range of oversized items, from banner stands, floor graphics, mesh banners and over-sized posters to signage, window cling and more. Our large format printing equipment allows us to print extra-large items in an incredible level of detail, helping you achieve the visibility you need without sacrificing quality. We also provide a large range of material and printing options to help you achieve the look your business needs.

Clothing and Apparel Searching for the ultimate apparel for your business? We offer a wide range of branded apparel printing options, from bags, sports and outdoor equipment, drinkware or health and fitness accessories to t-shirts and other clothing, technology and more. You can choose from an extensive range of colors, materials, and designs to create the perfect employee apparel or promotional items for your business. We offer a large variety of styles and fits, from t-shirts and polos to sweaters, baseball caps and many other custom apparel designs.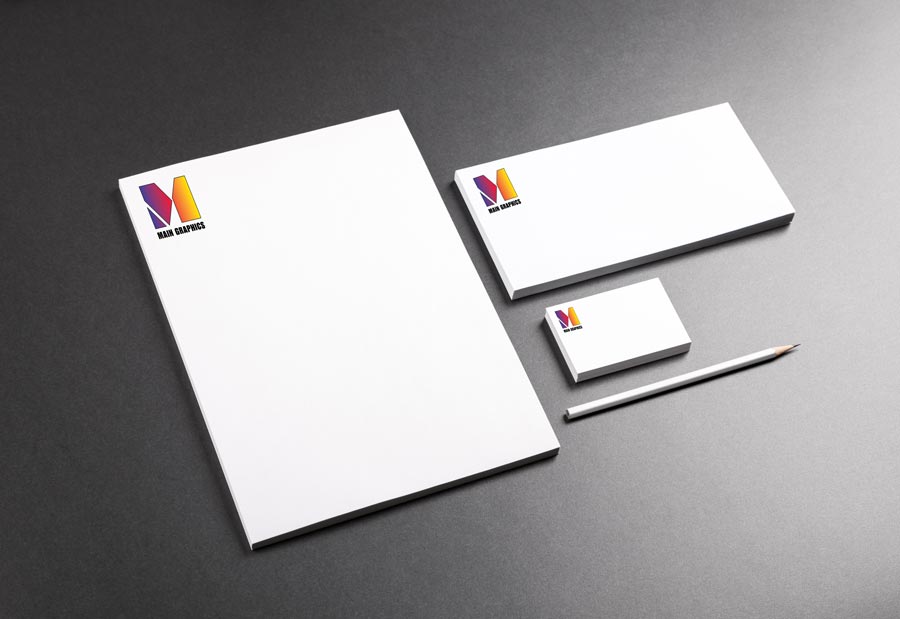 1 & 2 Color Do you help to create and to print an eye-catching letterhead for your business? Want to add a professional look to your office with branded notepads? We offer one and two color printing for envelopes, letterheads, NCR forms, notepads and other corporate identity documents. Our one and two color printing are also ideal for postcards and other direct mail promotional items. As with all of our printed items, our one and two color printing items are available in a range of different sizes. You're free to choose from a variety of envelope, postcard and notepad designs, styles and sizes to suit your business's unique needs.
Contact Us
Based in Irvine, we serve the entire Orange County area, helping businesses of all sizes with their commercial printing needs. From small, family-owned businesses and startups to large, established companies, we're here to help no matter how big (or small) your business is. For more information about any of our services or to speak to a member of our team, please contact us now on (949) 788-6100.

Aliso Viejo, Anaheim, Costa Mesa, Huntington Beach, Irvine, Lake Forest, Newport Beach, Placentia, Santa Ana, Tustin